Miami Township Police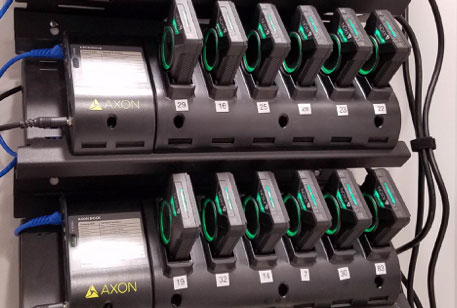 Body Warn Cameras
The Miami Township Police Department will soon be implementing the use of Body Worn Cameras for all Miami Township patrol officers. Miami Township was a leader in technology many years ago when in-car cameras were implemented in all patrol vehicles for use during traffic stops and pursuits. We see this next piece of technology as another level of clarity, and trust building for policing within our community.

FAQ PAGE • VIDEO PRESENTATION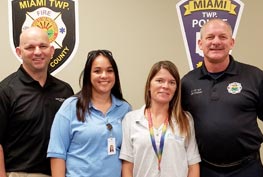 MMART
Miami Township PD, FD/EMS along with Recovery Coaches from Clermont County are part of the Miami/Milford Addiction Response Team (MMART). This Outreach Team will be going out into our communities to act as the bridge, for persons with active addictions to resources in the community to help achieve a healthier lifestyle. If you have questions or would like to know more about the MMART please contact (513) 732.5503.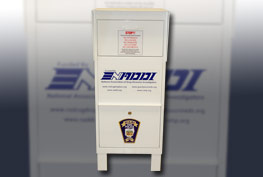 Drug Drop Box
Residents of Miami Township can dispose of unwanted prescription drugs and medications 24/7 at the drop box located in the MTPD lobby at 5900 McPicken Drive. PLEASE NOTE: No liquids, gels or needles will be accepted!.
Internet Purchase Exchange Location
The police department has set up an "Internet Safety Zone" in the lobby of the police station at 5900 McPicken Drive that residents can use to sell or buy things from internet websites. The zone will be monitored by video and is available 24/7.
Harevest Festival & Community Bonfire
Saturday, OCT 14; 6:30-8:30 pm; Community Park; FREE; Kids can enjoy crafts and storytelling in the Leming House, famililes can keep warm by the bonfire while enjoying music.