Miami Township Police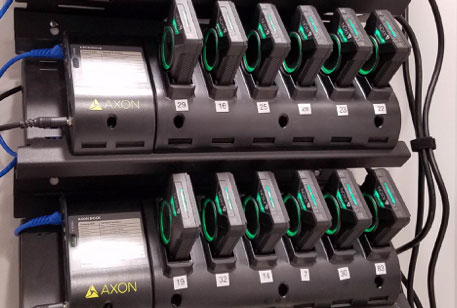 Body Worn Cameras
The MTPD has implemented the use of Body Worn Cameras for all Miami Township patrol officers. We see this technology as another level of clarity and trust building for policing within our community.

FAQ Page • Video Presentation • BWC Policy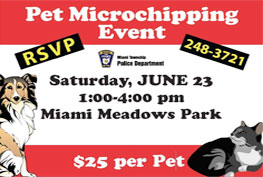 Pet Microchipping Event
MTPD has teamed up with Clermont Animal CARE Humane Society to provide a low-cost microchipping event - just $25! All proceeds benefit Clermont Animal CARE Humane Society (Batavia). Event is open to all! JUN 23 (1-4pm) at Miami Meadows Park. RSVP REQUIRED!

Contact OFC MORGAN to reserve your chip or call 248-3721.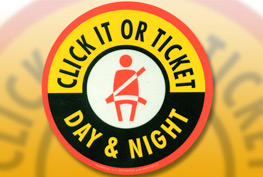 Click It or Ticket
Miami Township will be participating in the National Program called "Click or Ticket" during May and June. It is our goal to make a safer Ohio by participating in this National Program. We encourage all occupants of a motor vehicle to use their safety belts at all times. The impact of hard work by law enforcement officers across Ohio is leading to more Ohioians with an opportunity to live.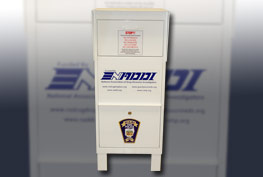 Drug Drop Box
Residents of Miami Township can dispose of unwanted prescription drugs and medications 24/7 at the drop box located in the MTPD lobby at 5900 McPicken Drive. PLEASE NOTE: No liquids, gels or needles will be accepted!
Internet Purchase Exchange Location
The police department has set up an "Internet Safety Zone" in the lobby of the police station at 5900 McPicken Drive that residents can use to sell or buy things from internet websites. The zone will be monitored by video and is available 24/7.